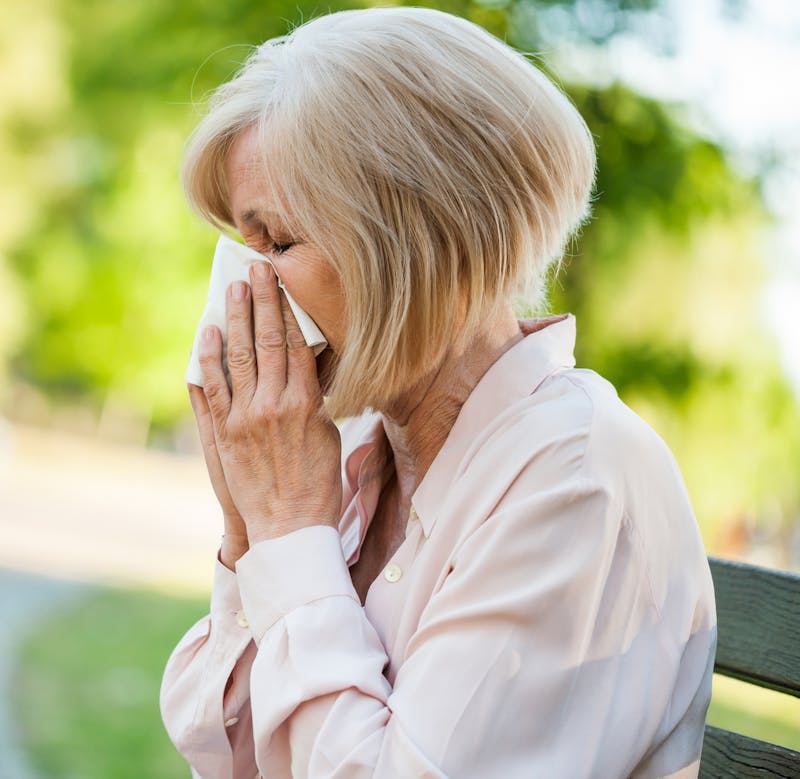 What Are Common Allergy Disorders?
Allergies are how your immune system responds to a substance in your environment. It can be considered an overreaction to something that, to most other people, is harmless. This includes environmental allergies such as pollen and dust, food allergies, and allergies to medications. Allergens can be inhaled or ingested, or they can enter through the skin. Understanding some of the most common allergy disorders can help you find the best treatment for getting the relief you need.
Allergy disorders share symptoms and triggers
Allergic diseases are some of the most common chronic health diseases. They can cause the following symptoms:
Wheezing

Itching

Runny nose

Watery or itchy eyes
Allergy symptoms can range from mild to more serious, such as a life-threatening allergic reaction known as anaphylaxis. Additionally, allergies can affect anyone, although they are more common in children. However, a first-time allergic reaction can happen at any age, and it can come back after many years of remission.
Some examples of what causes some of the most common allergy disorders include:
Hormones

Stress

Smoke

Perfume

Environmental irritants
Common allergy disorders
Hay fever, or allergic rhinitis, is one of the most common allergy disorders in many different people. While hay fever causes cold-like symptoms such as a runny nose and sinus pressure, it is not caused by a virus. Hay fever is most commonly triggered by pollen and dust mites but can also be initiated by pet dander.
Eczema is an inflammation of the skin that causes itchiness, rashes, and skin infections. More than 31 million Americans have some type of eczema, ranging from mild to severe. Flare-ups of eczema on the skin surface are caused by an immune system reaction to an irritant or allergen from inside or outside of the body.
Urticaria, or hives, is an outbreak of swollen, pale red bumps or welts on the skin that appear suddenly. Hives are caused by allergic reactions, insect stings, and even sunlight. Contact dermatitis, a painful or itchy rash appearing after your skin touches something you're allergic to, is not the same as hives. However, people with contact dermatitis can also get hives after contact with an allergen.
Asthma is a chronic (long-term) condition that affects the airways in the lungs, causing them to become inflamed and narrowed. This makes it harder for air to flow out of your airways when breathing out. Asthma can be triggered by an allergy to pollen, exercise, viral infections, or cold air.
Food allergy occurs soon after eating even a small amount of a particular food. This can trigger allergic symptoms such as digestive problems, hives, or swollen airways. A food allergy can cause severe symptoms or even anaphylaxis in some people.
Common allergy disorders can be treated
The first step in allergy treatment is to determine the cause of your allergy, which may require testing. Once the cause of the allergy has been determined, treatment options are available to ease your symptoms or build up a tolerance to the allergen. With allergy treatment, some patients can avoid the allergen permanently. However, achieving this can be more difficult for environmental allergies such as dust or pollen. Our offices provide various allergy treatments, including:
Asensa drops

Allergy shots

Biologic therapies
Texas ENT can manage your allergy disorders
Our Houston-area ENTs at Texas ENT Specialists will provide a comprehensive solution for all of your allergy concerns. We offer the highest level of specialty care at our many convenient offices, bringing together the very best physicians and support staff to provide you with an exceptional experience. By listening to you and focusing on your unique symptoms, our providers develop individualized treatment plans based on your specific problems and needs to achieve the best outcome.