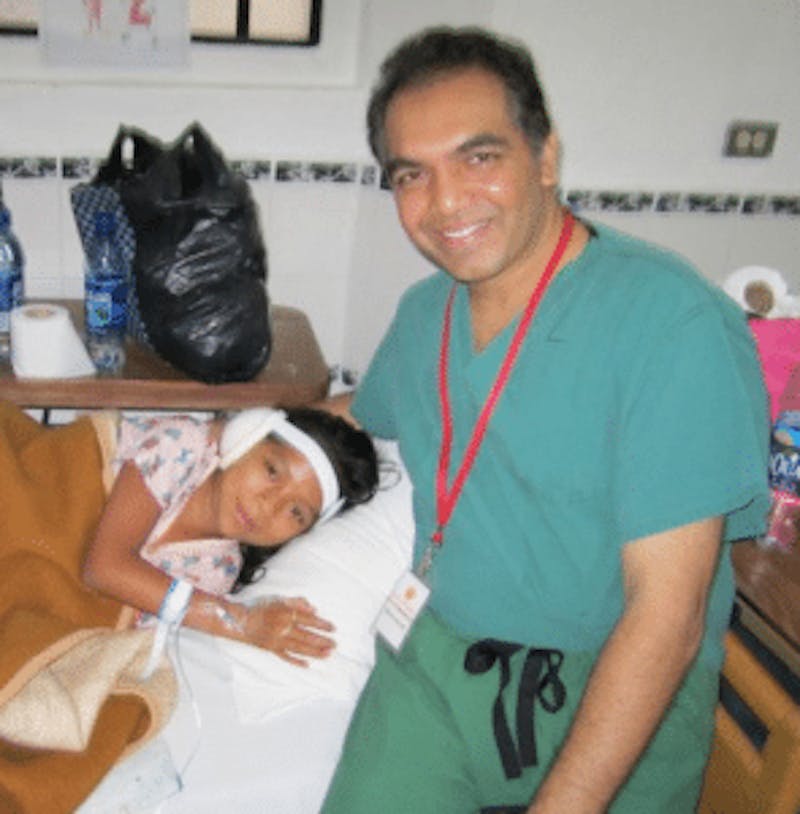 Salvadore's Story
At Texas ENT Specialists we believe in giving back and helping others in need. Dr. Manish Wani, who sees patients in our Katy Methodist office, is one of many physicians that enjoys sharing his passion for world travel and medicine by serving others. Dr Wani has traveled to Guatemala, Vietnam, India, and Haiti; always donating his medical skills to those in need. He has worked extensively with Faith in Practice, an organization that pairs teams of doctors and nurses that work together to Antigua, Guatemala to evaluate and treat patients.
In his travels, Dr. Wani has had some truly memorable experiences. When asked about some of his most unforgettable stories he immediately recalls a young boy named Salvador. Salvador and his mother traveled by bus for 12 hours to eventually meet Dr. Wani in a triage room. Both spoke a different dialect than the locals, but his mother was determined to help Salvador get the treatment he needed. During the exam, Dr. Wani noted that Salvador had a large mass that had taken over his upper lip. The mother explained that the mass had been present and growing since he was three months old and by the time he was six months old it had grown so big it was making it difficult to eat and impossible to speak.
After two long weeks of traveling and then waiting for surgery, the mother was eager to see the results and was simply in awe when she saw her son without the mass. After the surgery, Salvador was able to start speaking, something that was not possible before.
Salvador's mother was so humble and thankful for the care and life changing surgery for her son, which is precisely why Dr. Wani continues to serve year after year. This past spring, Dr. Wani went on his 9th trip to Guatemala with Faith in Practice. On this particular mission he took the opportunity to bring his own two children with him. They were able to see firsthand the work that their father and the team of doctors and nurses have been doing for the past eight years. Dr Wani saw this as a unique experience that shows his children the good that comes of sharing your abilities with those in need.
Two other Texas ENT Specialists physicians, Dr. J. Cary Moorhead and Dr. David Chenault, have also traveled to Antigua, Guatemala with Faith in Practice in order to give back and donate their time and talents to the people of Guatemala. Our Core Ideology- "Working Together to Help People" is evident in the mission work that our doctors continue to perform year after year. Visit our "Giving Back" page for more information.