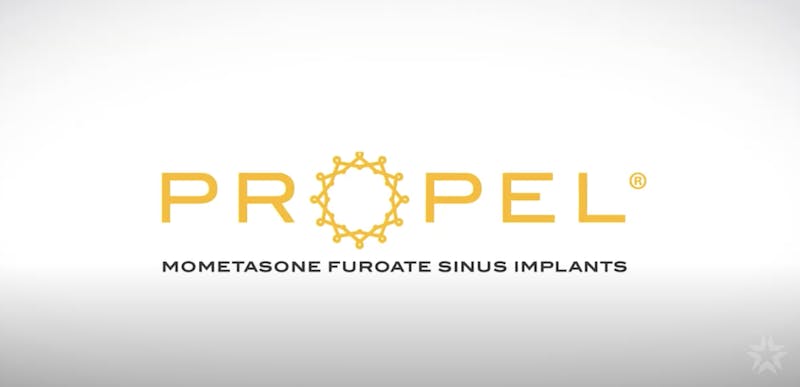 PROPEL Case Study With Dr. Agbetoba
Texas ENT is proud to congratulate Dr. Abib Agbetoba and his recent completion of a case study with the PROPEL sinus implant to help patients who suffer from chronic rhinosinusitis.
Dr. Agbetoba is a fellowship-trained rhinologist and skull base surgeon in Houston, TX. His practice primarily comprises advanced chronic sinus patients and patients with various skull-based disorders.
Dr. Agbetoba underwent a case study involving a 52-year-old male with a long history of chronic rhinosinusitis. The patient had undergone prior endoscopic sinus surgeries involving traditional OR (operating room) and in-office endoscopic surgeries.
Despite this and the use of saline rinses, steroids, and oral antibiotics, the patient persisted in having headaches, postnasal drainage, and loss of smell. Dr. Agbetoba decided to use the PROPEL sinus stent to do an in-office procedure to help his patient.
After sinus surgery, PROPEL implants deliver a steroid drug locally and maintain the sinus opening. Because PROPEL allows mechanical spacing and localized drug delivery, the patient was treated without further surgeries.
The ability to place an implant that releases steroids for 4-6 weeks while minimizing the side effects of systemic steroids is a huge advantage for patients.
At his 6-month follow-up appointment, the patient reported no more sinus headaches, postnasal drainage, or nasal congestion.
There are so many different variables for patients with chronic rhinosinusitis. Predicting how one patient may heal compared to another can be very difficult due to the heterogeneous nature of chronic sinusitis. A steroid releasing implant like PROPEL can drastically improve pot operative outcomes.
Some patients may have a mild disease but are prone to scarring, while someone with severe disease may have minimal scarring. The advantage of placing an implant post-operatively in the office helps because it allows doctors to determine which patients may benefit the most. Placement of the stent in those who need it can help tremendously to combat edema and inflammation.
If you suffer from chronic rhinosinusitis, contact your local Texas ENT office to find out more about PROPEL and how it can relieve you of pain and discomfort.
Please view the video below: