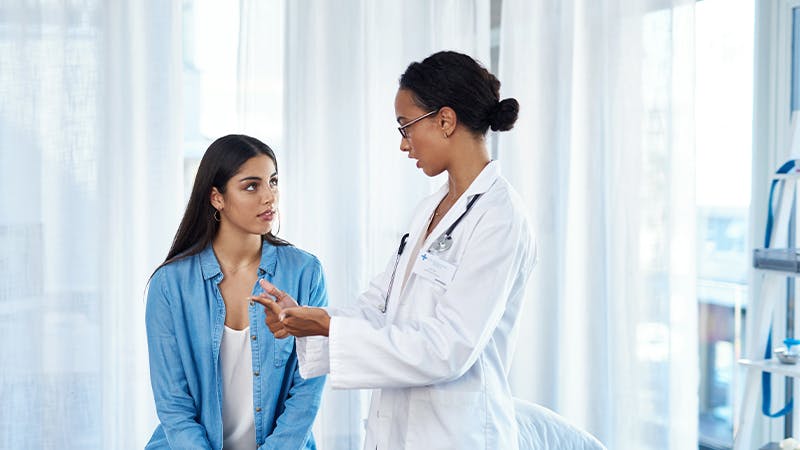 9 Reasons to See an ENT in Texas
An ENT is an ear, nose, and throat specialist, an "otolaryngologist," who has dedicated five more years of intensive, post-graduate training after medical school. These specialists are the experts in treating a range of health conditions affecting that area of the body. Most people rely on their primary care doctor when a health problem arises. However, some symptoms could indicate a more serious condition, and your doctor may refer you to an ENT or you may make that decision to see a specialist on your own.
Some of the most common reasons for seeing an ENT include:
1. Ear conditions
If you or a family member has an ear condition, such as hearing loss, chronic ear infections, balance problems or dizziness, ringing in the ears (tinnitus), ear pain, you should see an ENT, so you are correctly diagnosed and treated. ENTs can also treat congenital disorders of both the inner and outer ear.
2. Nose and nasal cavity conditions
Various conditions affecting the nose and nasal cavities require care from a specialist. If you suffer from frequent sinus infections (sinusitis), postnasal drip, sleep apnea, breathing issues, snoring, a deviated septum, rhinitis, sinus headaches, migraines, or allergies, you should be diagnosed and treated by an ENT who is trained on the most advanced and effective treatments.
3. Throat conditions and illnesses
Throat conditions such as difficulty swallowing, chronic sore throats, chronic tonsillitis, acid reflux, GERD (gastroesophageal reflux disease), laryngitis, voice disorders, hoarse or raspy-sounding voice, vocal cord disorders or damage, upper airway and digestive tract conditions can all be successfully diagnosed and treated by an ENT.
4. Sleep problems
The inability to have a good night's sleep will affect all areas of your life. An ENT can diagnose and treat sleep disorders such as breathing issues, sleep apnea, nasal obstructions, or excessive snoring.
5. Frequent headaches
If you have frequent, debilitating headaches, it will affect your work, your home life, and your overall quality of life. An ENT will perform a thorough examination to identify the underlying cause of the headaches, and can treat all types including chronic migraines, sinus headaches, cluster headaches, and tension headaches.
6. Hearing loss
Hearing loss can develop at any age but is a common issue for older persons. The loss of hearing could be due to a buildup of fluid or earwax, noise-induced hearing loss, aging, or ear infections, or Meniere's Disease, a condition leading to progressive hearing loss, tinnitus, and dizziness.
7. Head and neck conditions
Cancerous tumors, trauma-related neck conditions, deformities, and other serious conditions affecting the head and neck can be diagnosed and treated by an ENT.
8. Allergies
At Texas ENT Specialists, we advanced allergy testing to identify the substances, foods, and environmental factors that can trigger an allergic reaction in adults and children.
9. Swollen lymph nodes
Lumps on the neck or throat that last more than a week or two should be diagnosed by an ENT to determine what health problem is the cause. Various tests can be performed such as imaging tests or a biopsy, which should be performed as early as possible so treatment can be initiated before a serious condition worsens.
Your Texas ENT Specialists
If you suffer from any ear, nose, or throat condition, an ENT is the right specialist to see. At Texas ENT Specialists, we are recognized as the premier specialists for all conditions affecting the voice, ears, or throat. We deliver the highest quality of care and the most advanced treatment protocols from top ENT specialists in Houston and surrounding cities.