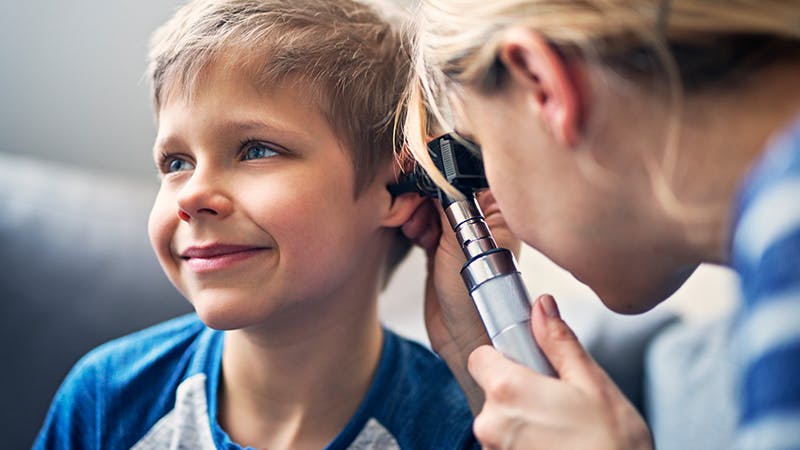 When Should I See a Pediatric ENT?
Ear, nose, and throat disorders are among the primary reasons children need to see a doctor. As most parents know, children can get sick fairly often. When does your child need specialist care, beyond a pediatrician? If your child has any of the following symptoms, it could mean it is time to see a pediatric ENT.
Difficulty swallowing
When a child has trouble swallowing liquids, it is not a good sign. It could be an indication of a serious condition, although it is possible the problem could clear up with antibiotics. In any case, a specialist should examine your child as soon as possible to determine the cause of difficulty swallowing.
Persistent nosebleeds
Most children have nosebleeds off and on. They can be caused by trauma to the nose or by nose picking. Although sporadic nosebleeds are not usually serious, a child who has persistent nosebleeds more than once a week should see an ear, nose, and throat specialist. The underlying cause of a child who has persistent nosebleeds could include:
Deviated septum
Inflamed sinuses or nasal passages
Nasal polyps
Snoring
Snoring is not normal, particularly among children. A child who snores persistently should see an ENT. Sleep apnea and certain other conditions can lead to a range of health issues, including bed-wetting, behavioral problems, and malformation of facial bones. Although it could be a simple problem such as congestion caused by allergies, loud, persistent snoring should be checked out by a specialist.
Hearing loss
If your child complains of not hearing correctly in one or both ears, it is a sign that something is wrong. It could be a simple matter of wax buildup in the ear canal. If your child is experiencing hearing difficulties, a pediatric ENT should diagnose and treat the problem.
Ear infections
Many young children are prone to ear infections. However, a child who has more than three infections in a six-month period, ear infections requiring multiple antibiotics, persistent fluid in the ears for more than three months, or rupture of the ear drum during an infection should see a pediatric ENT. Frequent rounds of antibiotics can be hard on a child's body. Ear tubes may be appropriate to help prevent recurring ear infections.
Sinus infections
Young children tend to catch colds frequently, particularly when they are in daycare. Common colds are viral and cannot be treated with antibiotics. When cold symptoms last for more than seven days, and particularly if they worsen, the child may need to see a specialist for sinus infection treatment.
When you demand the best for your child
When your child needs a pediatric ENT, you can expect the highest level of care at Texas ENT Specialists (TENTS). We have more than 30 board-certified otolaryngologists, including pediatric ENTs. We have 15 offices conveniently located throughout the greater Houston area and offer top-rated service and care in every location. We are committed to helping you learn as much as possible about your child's symptoms and treatment options. When you need a pediatric ENT, you can feel confident about bringing your child to us.