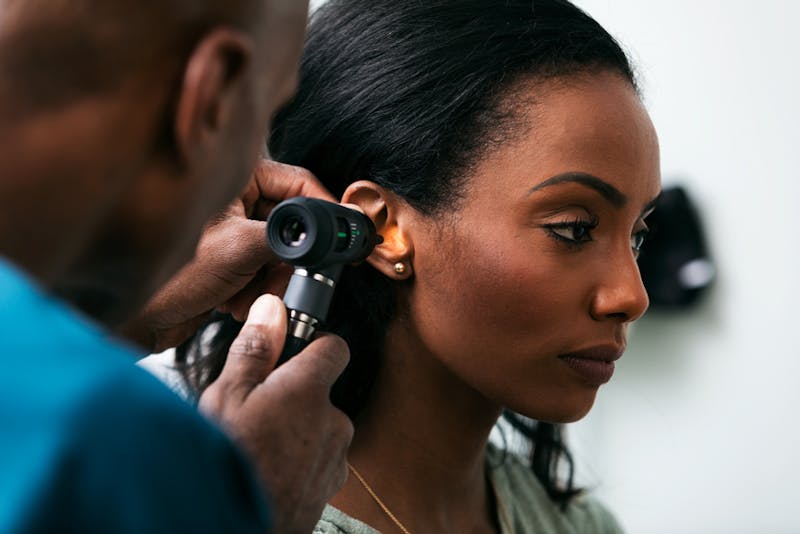 What Causes Hearing Loss?
Hearing loss can be a frustrating and challenging experience. It is a common problem for older adults; however, hearing loss can affect people of all ages. If your hearing begins to become impaired, or you are concerned about developing hearing loss, it helps to know what some of the causes are. Age is the most common reason for someone to develop hearing loss and most adults over the age of 65 experience some form of impaired hearing. Below is a list of other conditions and situations that may lead to hearing loss.
1. Excessive loud noise
Exposure to very loud noise can damage one's hearing permanently. Typically this type of hearing loss is painless and gradual over time. However, a sudden, extremely loud sound can also cause hearing loss. Many entertainers in the music industry or concert-goers experience this type of hearing loss.
2. Head injury
If you receive damage to your brain, eardrum, or middle ear, you may develop hearing loss. It is possible that this is reversible; however, extensive damage may cause permanent hearing loss.
3. Some medications
Some medications are ototoxic, meaning that they have a toxic effect on the ear or its nerves. If you are on medications and begin to experience hearing loss, you should consult with your doctor if it is a result of the medicine. Some medicines that affect hearing are:
Aspirin

Certain antibiotics

Some medications used in chemotherapy
4. Ménière's disease
This is a disease of the inner ear. The disease typically begins when one is middle-aged. It's unknown what causes the disease. Ménière's disease can cause permanent hearing loss in an individual. Some people experience tinnitus in their ears, and dizziness is also common. Ménière's disease can make an individual sensitive to loud noises as well.
5. Otosclerosis
Otosclerosis is a disease of the middle ear. It impairs the movement of the bones in the ear that facilitate hearing. This stops the full sound from reaching the inner ear. Otosclerosis is typically corrected through surgery.
6. Autoimmune disorder
An autoimmune disease makes the body attack itself. If your autoimmune disorder affects your inner ear, it can create damage that causes you to lose your hearing. In these cases, hearing loss occurs very quickly. If you suddenly lose your hearing, it is important that you see a doctor as soon as possible. In these cases, you may be able to receive medical treatment that keeps the damage in your ear to a minimum.
Treating hearing loss at Texas ENT Specialists
If you begin to experience a loss of hearing, book an appointment with us at any of our many locations in Texas, and we will address what is causing your hearing loss. Our practice is comprised of highly-trained ENTs in Houston and surrounding locations, who will take the time to learn about you and your medical history and listen to your concerns so we can effectively treat the cause of your hearing loss. We understand that dealing with impaired hearing can be a challenging and even scary time, and we will handle your treatment with the utmost care and compassion, ensuring that you feel safe and assured in our hands. Book an appointment today to take the next step in managing your ENT health.