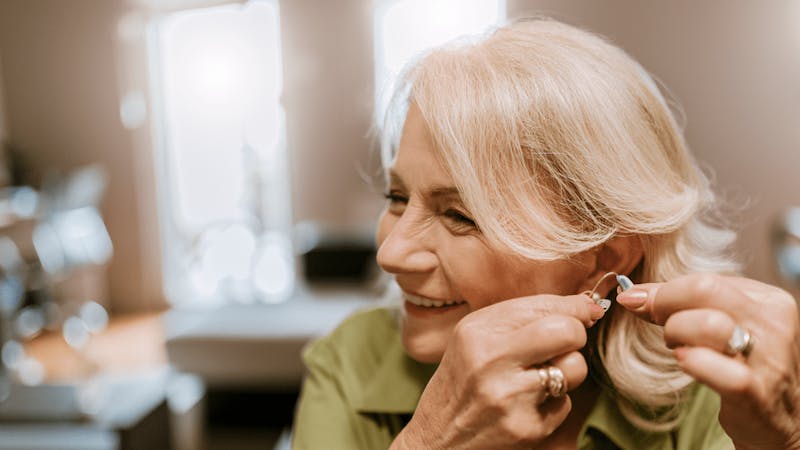 Twenty-First Century Hearing Aids
Is it time to get a hearing aid, but you're feeling hesitant? For many Americans, the stigma attached to hearing loss and hearing aids prevents them from taking the next step, but hearing loss isn't just about missing out on conversations. Evidence shows that loss of hearing also contributes to falling, dementia, and social isolation.
Instead of avoiding the situation, let us help educate you on the newest and most innovative hearing aids out today.
There are two basic types of hearing aids:
-In-the-ear (ITE) hearing aids
-Behind-the-ear (BTE) hearing aids
In the ear (ITE) hearing aids are custom-fit to be worn in the ear canal. They are available in different skin tones and less detectable by others.
Invisible in the canal (IIC) and completely in the canal (CIC) sit entirely in the ear canal and are the smallest and most discreet hearing aids on the market. These are for people with mild to moderate hearing loss. Although these hearing devices are less visible to others, they are also more susceptible to ear wax and moisture damage.
Behind the ear (BTE) hearing aids sit behind or on top of the outer ear while tubing routes the sound into the ear canal. BTEs are also available in different colors to match hair and skin tone. Personalized designs are available for those with a unique flair.
No matter the style, most devices run on standard button batteries that must be replaced every 3-20 days, depending on use.
The newest hearing aids are also equipped with advanced technology like top-of-the-line sound processing and frequency response, Bluetooth capabilities to connect to phones and other devices, artificial intelligence, and smartphone apps! These are not your grandmother's hearing aids.
And we have even more good news. If you're interested in learning more about the newest hearing aids, Texas ENT is your one-stop shop. Make an appointment to get your hearing tested and find out what hearing device works best for you. Don't let the outdated stigma of hearing aids affect your right to a healthy lifestyle. Call Texas ENT today.