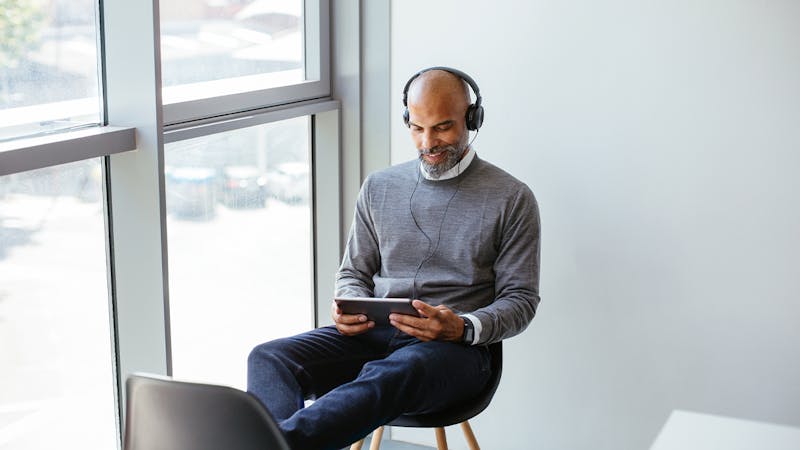 Too Young for Hearing Loss?
I'm a Gen Xer; therefore, most of my friends are also Gen Xers. We're no spring chickens, but we're also not on Medicare yet. Sure, our eyes don't work as well as they used to, and our metabolisms have slowed down for quite some time, but for the most part, we still have it (slightly) going on.
So imagine my surprise when my fun Gen Xer friend, who still skateboards every day, told me he was having issues with his hearing. He said that he had no idea how much he relied on facial expressions and lip movement when communicating.
It's a growing trend. Younger people are going into doctor's offices and complaining about hearing loss. Was it the Guns 'N Roses concerts? Too much time by the speakers in the mosh pit? Turning our Walkmans up to 11 when The Talking Heads came on? Probably.
If you relate, don't hesitate to visit your ENT or audiologist for a hearing test. If the thought of having a hearing aid bums you out, don't let it. Hearing aids are kind of cool now. Seriously. Like Gen X cool. For example, younger generations are getting hearing aids because they can pair them with their smartphones. That's right; you can stream podcasts, music, or whatever into a hearing piece! Also, although not an issue during COVID, you can be in a crowded restaurant, and the new devices will tune out the background noise so you can concentrate on your dinner guests' conversation.
The bottom line is, don't fret if you suffer from hearing loss before you're in your 60s. Call your Texas ENT office to set up an appointment and hear (no pun intended) your options. If you do need a hearing aid, get ready to be the coolest middle-aged person at the table. You can tell your friends that all of the kids are getting them.