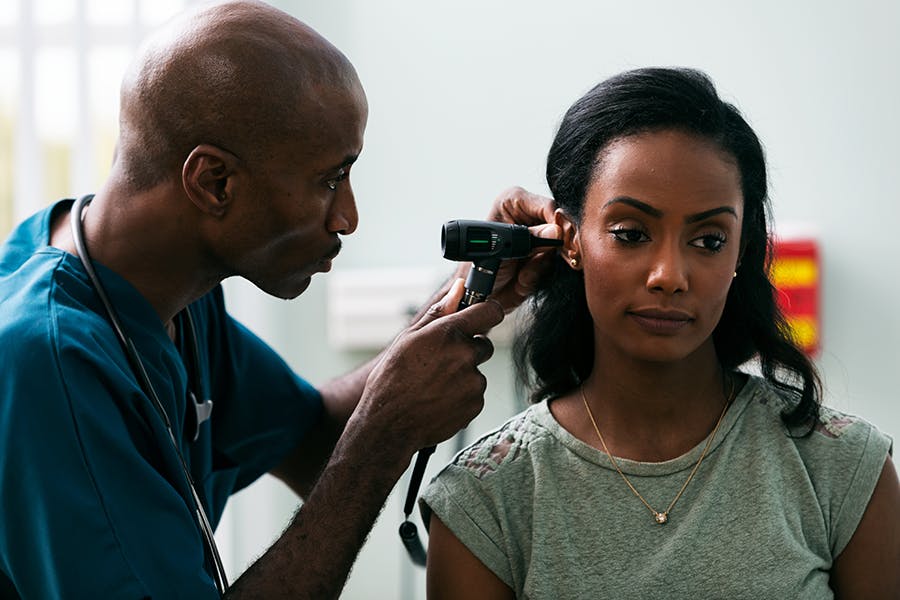 The Modern Day Earache
Have you noticed that remote work is wreaking havoc on your ear health? Here are the signs and what you can do about it.
When the quarantine hit, we were warned about a few challenges that may follow: depression, isolation, boredom, a shortage of toilet paper. I was prepared to do my best to manage these predictions, and for the most part, I've done all right – considering.
What I was not prepared for was Zoom fatigue. Sure, the screentime is excruciating, the awkward silences are mind-numbing, and pointlessness meeting after meeting is infuriating, but I have managed to acclimate.
What I was not prepared for was the lack of ear health. Hear me out (pun intended). I use Apple AirPods – the earbuds that one must jam inside one's ear. You don't have to be an Apple-head to have similar headphones. There are plenty of tiny plastic hearing devices out there. We've been using them for years, but now they're in my ears for hours. My ears are killing me.
Not only am I shoving earwax further and further down my ear canal, but my actual ear is throbbing and sore. Towards the end of the week, putting in an earbud is like preparing for a shot. There has to be an easier way.
If this sounds all too familiar, it's time for you (and me) to call our local Texas ENT office and schedule a good earwax cleaning. My father had one a few weeks ago and commented that he now has to turn down the television volume because the wax build-up had created a filter (gross).
As far as the aching ears, it's time for me to switch up my headphone devices. Instead of an earbud, it would behoove us all to alternate and incorporate old-school headphones with a built-in microphone. They may not feel as stylish nor discreet, but they could save our ears.
Quarantining is rough, but we cannot forget about our ear and hearing health. Call our offices now so you can enjoy your holiday Zooms and be ready for a healthy 2021.