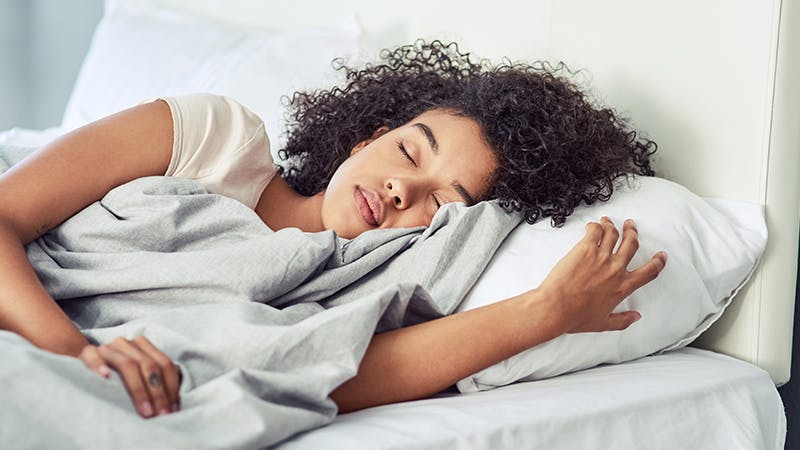 Symptoms of Sleep Apnea
Are you concerned that you may have sleep apnea? Knowing the symptoms can help you decide whether you should be treated for the disorder. Sleep apnea comes with an array of symptoms, and every person is different. The symptoms include:
Snoring
Snoring is a common symptom of sleep apnea, but not everyone who has the disorder snores. If your partner complains about constant snoring, you should have your condition evaluated by an ear, nose, and throat doctor (ENT).
Dry throat and mouth when you wake up
As sleep apnea will cause you to breathe through your mouth while sleeping, your mouth and throat may feel very dry upon awakening.
Constant fatigue, inability to concentrate
The lack of solid hours of sleep affects concentration, along with constant fatigue and a lack of energy.
Morning headaches
If you frequently wake up with a headache, it may indicate you are living with sleep apnea. The cause for this symptom is not fully determined but is believed to be the result of the lack of oxygen during sleep hours.
Gasping and choking
If you frequently wake up gasping for breath or choking, you may be suffering from sleep apnea, and can undergo a treatment to bring you relief and experience a good night's sleep.
Reduced libido
One of the symptoms some people experience is a reduced libido, which could be embarrassing to talk about with your doctor, but with a treatment for sleep apnea, your libido can be restored.
Insomnia
If you find it difficult to get a good night's sleep due to insomnia, it may be a symptom of sleep apnea.
Depression
A lack of sleep can lead to depression. Women are more likely to experience this symptom.
Do I have sleep apnea?
If you notice any of these symptoms, you deserve to find out if you have this common sleep disorder. The disorder can increase the risk of other health conditions, including asthma, atrial fibrillation, cognitive and behavior disorders, and pregnancy complications, among other serious conditions. It is imperative that you undergo treatment to resolve the condition and avoid the risk of developing a more serious health condition. Contact Texas ENT Specialists for comprehensive diagnostics and advanced treatments.
How is sleep apnea diagnosed?
The diagnostic testing for sleep apnea will include a full medical history, a physical examination, imaging tests to evaluate the condition of your airways, throat, and sinuses to identify any obstruction. A full evaluation of your unique condition will allow for the most effective treatment to be performed, which may include a specialized surgery to remove any obstruction, straighten your airways, or open the airways more thoroughly to restore free breathing.
Imagine a good night's sleep, at last.
Sleep apnea can lead to sleep deprivation. Lack of sufficient sleep can lead to high blood pressure, diabetes, stroke, obesity, and a suppressed immune system, among other serious health problems. With a consistent good night's sleep, your quality of life can be significantly improved. You will awaken refreshed and energetic, and perform better at work, and have an improved mental function. If you often feel fatigued and lack energy, no matter how long you sleep, get evaluated for sleep apnea.