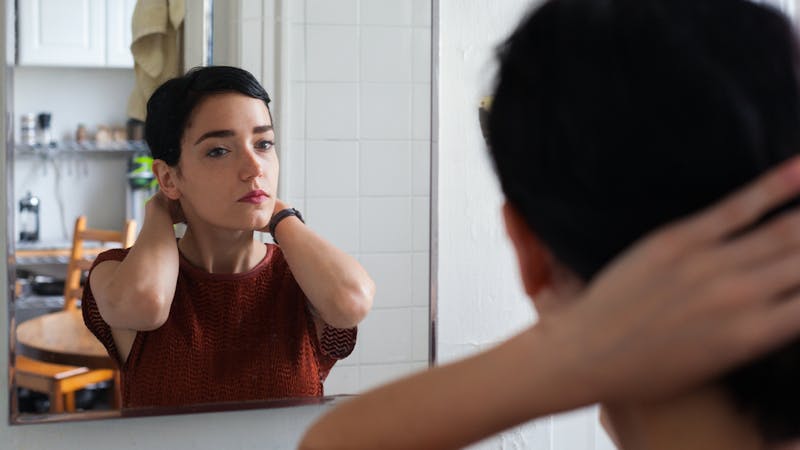 Self-Confidence During a Pandemic
If you're working remotely, this is probably the most time you've ever spent looking at yourself. I spend 4-5 hours a day staring at myself via Zoom. I have picked apart my hairstyle, makeup application, lighting, clothing, and how I hold my head. (Revelation: Don't rest your head on your hand. It's not cute on camera.)
As I beat myself up about my appearance, I have noticed that I'm not the only one. Women, and some men, are complaining about their on-camera presence. We are told not to care about such vain, trivial things, but I beg to differ. Why not feel your best?
Let's discuss self-esteem. According to Mirriam-Webster, self-esteem is confidence and satisfaction in oneself. Let's prioritize such a feeling. Perhaps it's time to shift the paradigm. Instead of feeling guilty for caring about our looks, we should be excited about self-improvement.
When it comes to working on-camera, there are fewer ways to make a good first impression. A video can only convey so much. Being energetic and engaged is harder to present if you look and feel otherwise. What can you do to present yourself in the best light?
The pandemic is a perfect time to consider facial plastic procedures, botox, laser facials, or a new skincare routine. Quarantining has allowed time to have either an invasive surgery and heal or try new products, get a facial peel, or experiment with botox and fillers. Even if you do not lack self-confidence, you should not be embarrassed to have a little work done (invasive or not) to give yourself a little boost.
If you're considering any facial procedures or want to discuss your options, call your Texas ENT office and request a consultation with Dr. Davis. He and his staff are here to ensure that you get the best care for facial plastic procedures. Don't think of it as selfish vanity. Instead, look at it as having others see you as you see yourself.