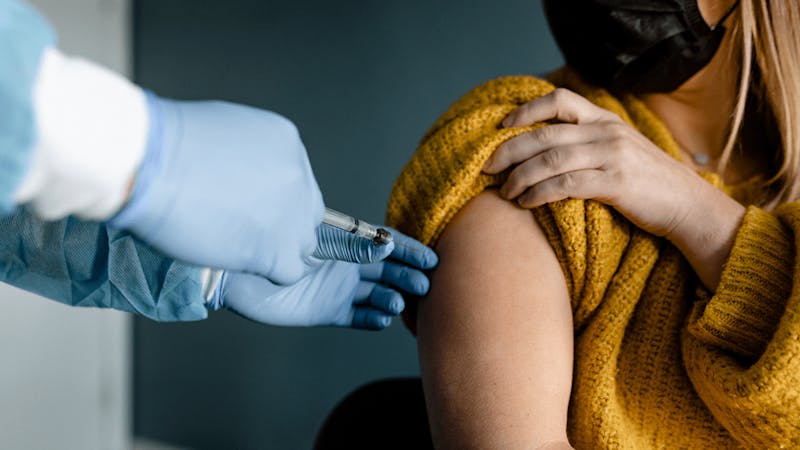 Post-Vaccination Life
It's vaccination season! According to the New York Times, the CDC claims that roughly 20.7 million Americans have received the first dose of a COVID vaccine. Although some may argue that the rollout is slow, it's coming nonetheless.
Whether you have already received the first dose (and maybe the second) or not, when your time comes, it's not all pre-pandemic behavior all around. Unfortunately, we all still have to take precautions after vaccination. Why is that?
First of all, it's essential to allow time for the vaccine's effectiveness to build up. The vaccine's protection doesn't begin until at least 12 days after the first shot. A few weeks after that, it reaches 52% effectiveness. It then skyrockets to 95% a week after the second dosage is administered. Note that these numbers are not at 100%. While the pandemic continues, it's important to protect yourself, even after vaccination.
It is also unsure if a vaccinated person can pass the virus to another. As time passes, we learn more about COVID, but until we have these answers, still be vigilant, so you don't get another person sick.
Also, remember that there's a new COVID variant, and it hasn't been around long enough for scientists to conclude if the vaccine works against it or not. Sure, vaccination will help a lot, but with all of the unanswered questions with the new virus, you want to continue to protect yourself.
As soon as it's your turn to receive the COVID-19 vaccine, roll up your sleeve and get to it. Just know that you've applied one more precaution, but we're not out of the woods yet. Continue to avoid crowds, wash your hands, and wear a mask.
We've come this far. Stay vigilant, healthy, and as happy as you possibly can during this crazy wild ride.