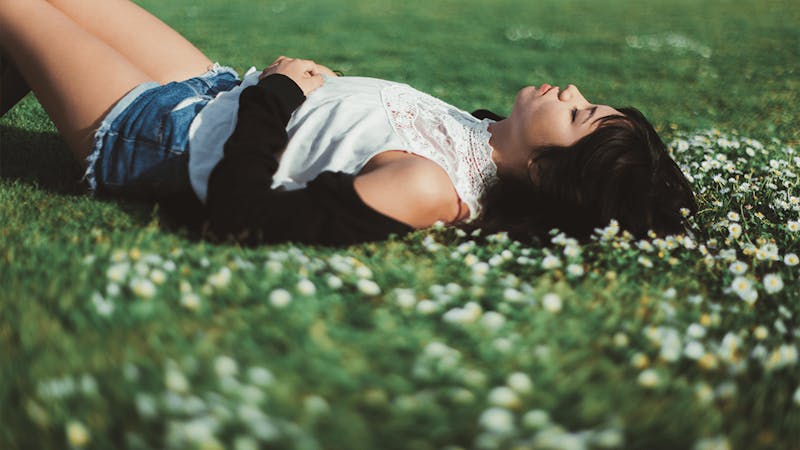 Not This Year, Allergies
Some of us gear up for allergy season every year, while others forget it exists until we start sneezing and itching. Allergies are like a younger sibling that won't leave us alone. The good news is, it doesn't have to be this way. It's true. With a few simple steps, you can prevent the inconvenient onslaught of symptoms that allergy season brings.
Keep it inside –

You don't have to be a hermit, but limiting your outdoor time on dry and windy days can help prevent allergy attacks. The best time to take it outside is after a good rain because it clears the air of pollen.

Become a night person

– Pollen peaks in the morning, so maybe it's time to trade that AM run for an evening jog.

Check allergen counts –

Put down the social media, and pick up an allergen level website. The

National Allergy Bureau

website is an informative place to go to stay informed on your allergy triggers.

Take allergy medication

– Over-the-counter remedies help, so visit your local pharmacy and purchase an arsenal: oral antihistamines, decongestants, and nasal spray.

Keep the air in your house clean –

Allergens can seep into your home through open doors and windows. Keep your air conditioner on to circulate air, use a dehumidifier, and consider getting a HEPA filter.

Change clothing often

– Allergens like to stick, so removing clothing and shoes after an outside excursion is a proactive way to stay sneeze-free.

Shower/Bathe

– As we've mentioned, allergens are clingy. Washing your body and hair at the end of an active day helps.

Cover up

– Not into frequently washing up? Consider wearing a hat and glasses to keep pollen from sticking to your hair or getting into your eyes.

Get a neti pot –

Saline solutions are quick, safe, and inexpensive. Most importantly, they're effective because they flush out mucus and allergens from your nose.

Be flexible –

Some days will be more intense than others. Keep your eye on allergen counts every day so you can navigate with more comfort. You may have to tweak your schedule here and there, but it's worth it if you can avoid an allergy attack.
Allergies sometimes hinder our lives, and at other times, they're downright miserable. Armored with knowledge, you don't have to have a miserable spring. Keep our checklist above and follow the advice to help prevent a miserable allergy season. If symptoms persist nonetheless, contact your TXENT doctor.