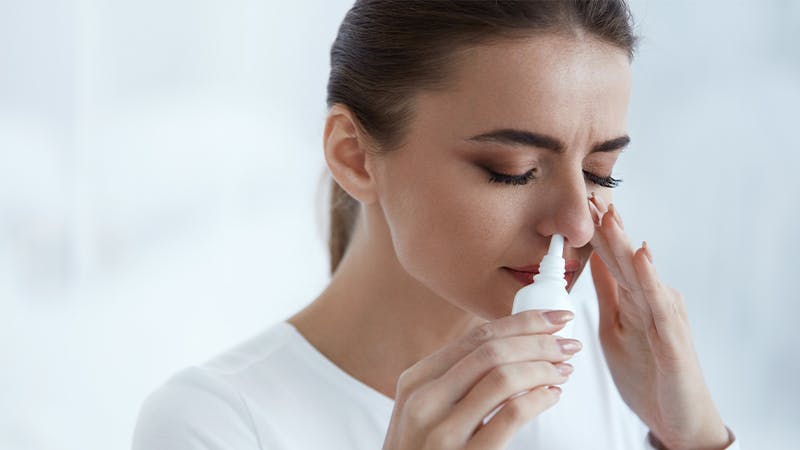 How to Get Rid of a Stuffy Nose
If the nasal tissues and blood vessels swell, it results in congestion. A stuffy nose can be a reaction to environmental substances that inflame or irritate the nasal tissues, an infection, virus, or allergies.
When is it time to see a doctor for a stuffy nose?
In many cases, a stuffy nose will respond to self-care. For a baby with a stuffy nose, seek medical attention if a child younger than two months has a fever or if nasal congestion is interfering with nursing or making it difficult for the baby to breathe. Adults should see a doctor for a stuffy nose if:
Symptoms last more than 10 days
Nasal discharge is yellow or green, along with sinus pain or fever (signs of bacterial infection)
You have a high fever
There is blood in your nasal discharge
You have a persistent clear discharge after a head injury
Why see the ear, nose, and throat specialists?
At Texas ENT Specialists, we have extensive experience in treating a wide range of nasal and sinus problems. We provide a selection of medical treatments, minimally invasive procedures, and surgical options. Our highly trained rhinologists (subspecialists among ENTs) are well-versed in the latest surgical techniques and treatments. If nasal and sinus issues are impacting your quality of life, contact us for an individually-tailored treatment plan.
What can cause a stuffy nose?
Nasal congestion can be caused by a cold, flu, or sinus infection. It may result from allergies or exposure to irritants, such as automobile exhaust or tobacco smoke. Structural problems in the nasal cavity and sinuses can also cause congestion, in which case balloon sinus dilation or surgery may be recommended for treatment. Examples of structural problems that may contribute to a stuffy nose include:
Deviated septum
Enlarged adenoids
Nasal polyps
Nasal and sinus blockages
What home treatments can help a stuffy nose?
If you are treating a stuffy nose yourself at home, you have a variety of self-care options to choose from or use in combination with each other:
Moisture: When you are suffering with a stuffy nose, it is important to keep the nasal passages and sinuses moist. Drink plenty of fluids, use a humidifier or vaporizer, take a long shower, or breathe in the steam from a pot of hot water. Place a warm, wet town on your face to relieve discomfort and help open your sinuses. Use a saline nasal spray.
Medications: Decongestants can help reduce the swelling of your nasal passages and relieve stuffiness and sinus pressure. Nasal decongestants are available in both pills and nasal sprays. If your stuffy nose is caused by allergies, use an allergy medication that contains an antihistamine to relieve your allergy symptoms, along with a decongestant for sinus pressure. Medicated ointments containing menthol or camphor can also help you breathe better. Pain relievers, such as ibuprofen or acetaminophen will not relieve congestion, but they can relieve pain caused by sinus pressure.