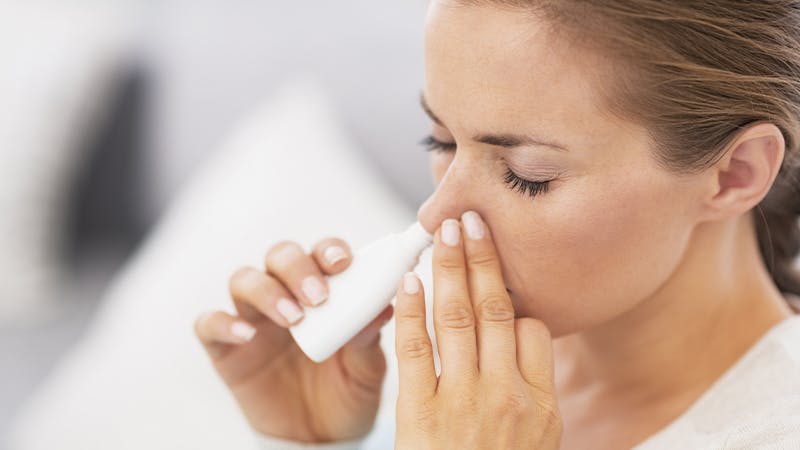 If you experience symptoms such as sneezing, runny nose, sinus congestion, itchy, watery eyes, and headaches, you are not alone. One in five Americans suffers from allergies. Not only can these symptoms make you miserable, but they can also lead to more severe health issues. Fortunately, allergy relief is available!
Where can you find relief from allergies?
At Texas ENT Specialists, our goal is to get to the root of the problem to help make your allergy symptoms go away. Our focus is on excellence, comfort, and long-term relief for every patient we treat, including allergy sufferers. Our doctors are friendly, well-versed in their specialties, and equipped with the information you need for a positive patient experience. If you suffer from allergies, contact us for the highest level of care.
What can be done about allergies today?
We begin by testing for all nasal allergies to find the specific triggers for your problem, then custom-tailor a treatment plan for you. In addition to allergy avoidance counseling and prescription and over-the-counter medications, we offer immunotherapy treatments. Immunotherapy is a preventative treatment for allergic reactions to certain substances that involves giving gradually increasing doses of the allergen, causing the immune system to become less sensitive to the substance. Our immunotherapy treatments include:
Allergy shots: Injections are the foundation of our immunotherapy program. They work with your immune system to desensitize you to allergen triggers. Typically, this results in lasting reduction of symptoms and decreased dependence on medications.
Allergy drops: As an alternative to allergy shots, patients can place allergy drops under the tongue at home on a daily basis. If you have a busy schedule or prefer to avoid needles, this convenient treatment may be the best option.
Can I get real relief from my allergies?
Our sublingual (under the tongue) allergy drops have been proven to reduce allergies, with long-lasting results. They treat the source of the problem, not just the symptoms. They are convenient, easy to use, natural, and can be custom-mixed for each patient. Typically, patients who use our sublingual allergy drops see a 43% reduction in allergy symptoms within the first 30 days.
FAQ about allergy relief
How do doctors test for allergies?
Our ear, nose, and throat doctors may test for allergies using skin tests or blood tests. With a skin test, we prick the skin and expose it to a small amount of proteins found in potential allergens. An allergic reaction will likely cause a raised bump on the skin at the test location. With a blood test, the amount of allergy-causing antibodies in your bloodstream is measured. A blood sample is taken and tested in the lab.
What does avoidance counseling involve?
Once your allergy triggers are identified through testing, your doctor will counsel you on how to avoid them. This is a crucial step in preventing allergic reactions and reducing symptoms.
What if you have severe allergies?
If you are highly allergic to a particular substance, you may need to always carry an EpiPen with you. You may need an emergency shot of epinephrine to reduce the symptoms of a severe allergic reaction until you can get emergency medical treatment.