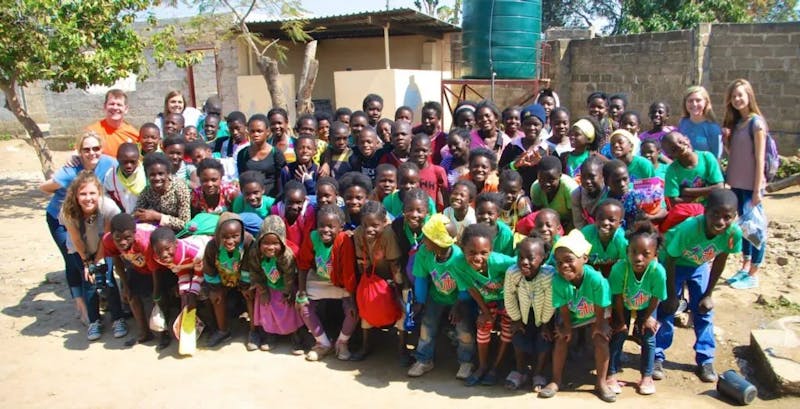 Giving Back in Zambia, Africa
At Texas ENT Specialists, we believe we should use the skills that we've been endowed to treat more than just patients in our office. We believe in finding and treating children, women and men who desperately need our help. Each humanitarian project that we do helps us become more rounded and an even better physician.
Every summer our President J. Cary Moorhead and his family travel to Zambia, Africa to work with orphaned children from the slums to Lusaka. Upon returning to America, the family works to find sponsors to support these children so that they are able to attend school in their communities. Without this support, these children would have little chance at a productive future due to extreme poverty. By the end of this summer, the Moorheads' friends and family members will support the education of over 100 orphaned children in Zambia, 75 of whom are featured in this photograph. Many of these children are supported by doctors and employees of Texas ENT Specialists. To find out more about this ministry, go to Family Legacy's website.