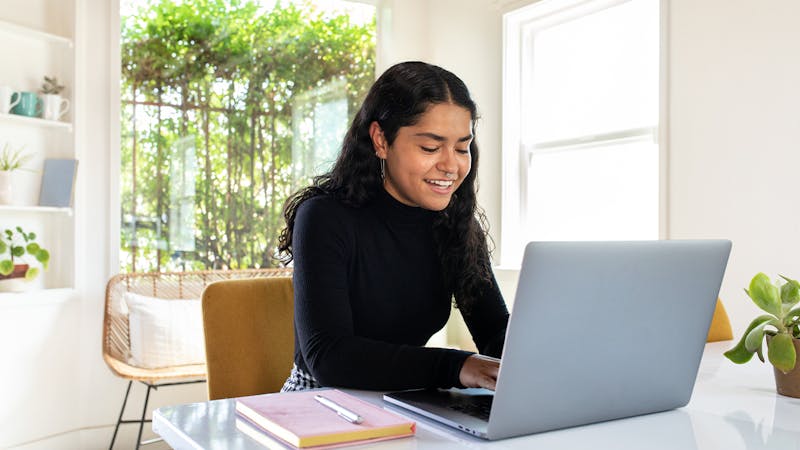 Get Zoom Ready
Remember when we used to get up in the morning, jump in the shower, guzzle down a cup of coffee, rush out the door, and then deal with real 3D people? Yeah, me neither. But we did it. Also, try to remember what it was like to interact with others without having to stare back at yourself for hours on end. Wasn't that nice?
Zoom is a blessing and a curse. It allows us to keep the world functioning during a pandemic, but it also requires us to stare at our faces all day. Ultimately, we begin to pick apart all of the little things we don't like about ourselves. Don't fret. There are a few easy tricks to allow you to look your Zoom best.
Lighting is Key
Harsh lighting, or the lack thereof, can cast some unforgiving shadows while on video. Invest in a simple ring light. It's an inexpensive and easy fix. You'll be amazed at what a little soft light will do for your complexion.
Shoot From Above
It's an old film school trick to make us look our best. Try it now. Put your phone on selfie mode and look at your face when you hold the camera slightly above the eye line. Now do the same from below. Adding a tilt to your computer is easy with an adjustable laptop stand.
The Camera Sees Everything
Cameras can be evil beasts. They see it ALL. The most beautiful and handsome actors in the world still need makeup to look "natural" on camera. Although the right laughing corrects a lot (see above), minimal makeup and grooming are advised to look your best while video conferencing. Granted, you only need to look presentable from the shoulders up. What a blessing.
Don't Forget Set Dressing
Your face is essential, but your space is also important when presenting yourself on camera. Add houseplants, a bookcase, or a textured wall to showcase your appearance.
It can be challenging to stay confident while staring at your face day in and day out. We're not supposed to always be camera-ready, and yet, here we are. With the right tools, you can present yourself to the digital world with confidence. It isn't hard, and once you get the hang of it, you'll wonder what took you so long to look so good!