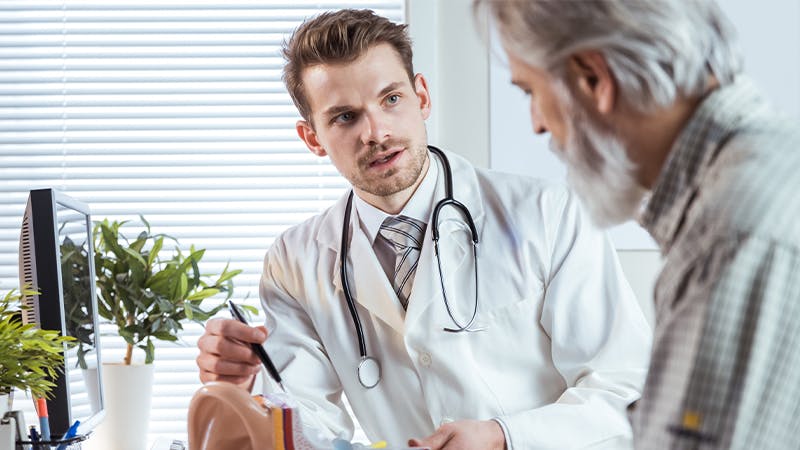 What is the difference between an Otolaryngologist and an ENT?
An ENT is an ear, nose, and throat specialist. "Otolaryngologist" is just another word for the same medical specialty. The only difference is that ENT is easier to remember and to pronounce. ENT specialists (otolaryngologists) diagnose and treat conditions of the interconnected head, nose, and throat systems.
Are you tired of having ear, nose, or throat problems?
At Texas ENT Specialists, we offer the highest level of specialty care for ear, nose, and throat conditions. We have more than 30 board-certified otolaryngologists in 15 locations spanning four Texas counties. Contact us for top-rated service and care if you are experiencing any ear, nose, and throat related health issues, including:
Allergies
Dizziness
Sinus infections
Nose bleeds
Snoring
What will happen at my first ENT visit?
During your first visit with an ENT at one of our Centers of Excellence, you can expect the following:
Exam and medical history: You will meet with an ENT doctor in a private examination room. The doctor will ask questions about your medical history. This is the time to provide details about any health issues you have, the reason for your visit, the timeline of your symptoms, and other relevant information. The ENT will perform a physical examination, which can vary, depending on your symptoms. Using special instruments, your doctor may examine your ears, nose, and throat.
Questions for the doctor: Come prepared with any questions you have. You may want to write them down, so you do not forget to ask about anything.
Treatment plan: The examination and your medical history may give the doctor enough information to determine a personalized treatment plan. In some cases, an ENT may recommend additional testing, for example with a nasal endoscope or a CT scan. When all information is available and diagnosis has been made, the doctor will recommend a plan of treatment.
Will my treatment require downtime?
Many of our treatments for ear, nose, and throat problems are noninvasive or minimally invasive. For example, to treat allergies, we begin by testing for triggers, then tailor an individualized treatment plan that may include avoidance counseling, medications, allergy injections, and sublingual (under the tongue) immunotherapy. Sinusitis may be treated with antibiotics, decongestants, saline sprays, or oral steroids. When surgery is required to treat more serious ear, nose, and throat problems, you can expect some recovery time.
FAQ about ENTs and otolaryngologists
How long has otolaryngology existed?
Otolaryngology is the oldest medical specialty in the U.S.A.
What kind of training do otolaryngologists (ENTs) receive?
ENTs are trained in the medical and surgical management and treatment of diseases and disorders of the ears, nose, and throat. To become certified to practice, they must complete up to 15 years of college and postgraduate training and pass the American Board of Otolaryngology examination. After completing med school, graduates who become ENTs spend three to five years in a residency program that includes a year of surgical training. Otolaryngologists must renew their license every seven to 10 years.