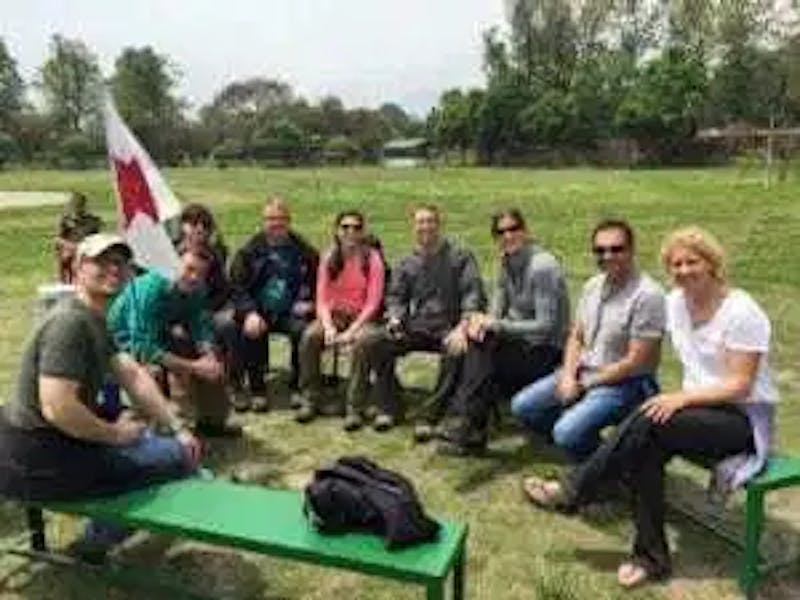 It has been said that things work in mysterious ways and we at Texas Ear, Nose & Throat Specialists were reminded of that very recently. Last week, one of our physicians, Dr. Manish Wani, began a medical mission to visit a Nepal hospital and provide medical assistance to the people of Nepal. What began as a routine mission trip to perform surgical cases soon turned into much more as an earthquake that measured 7.8 on the Ricter Scale devastated the country on April 25th shortly after he arrived. "The earthquake lasted at least a minute and threw us to the ground," Dr. Wani said. "We were unable to even run out of the shaking building due to the force but thankful the building did not collapse."
With limited access to communication, our Texas Ear, Nose & Throat Specialists family was obviously concerned with Dr. Wani's well-being and we were relieved to find out that he was safe and doing what he does best: providing the best medical care to the people injured in the earthquake. As a physician with more than 14 years of experience, Dr. Wani and other physicians from his traveling team immediately changed the focus of their mission and began providing emergency aid to the people of Nepal. Dr. Wani made it clear where his focus was when he said "Most importantly, we had the opportunity to serve the Nepalese people in dire need, most of them living in a central park unable to go back to their homes. We had limited first-aid supplies but made the most of what we had."
Medical mission work always brings surprises and this trip was no exception. As the team was walking through Kathmandu they were approached by local aid group. When they explained that they were a team of American physicians they were asked if they could provide some assistance to the injured people on the site. Without a second thought the team planted their Red Cross flag and began providing medical attention.
When asked how this affected him Dr. Wani said that the trip was "a tremendous, heartwarming experience which no words can describe. I was with a wonderful group of people and I plan to go back." With that statement it is clear that Dr. Wani has every intention of completing his mission to provide medical care far outside of the Katy community where he practices daily.
At Texas Ear, Nose & Throat Specialists, we believe we should use the skills that we've been endowed with to treat more than just patients in our offices. We believe in finding and treating children, women and men who desperately need our help. The tragedy in Nepal, and Dr. Wani's medical relief efforts, are just another example of our commitment to helping the people of our global community.