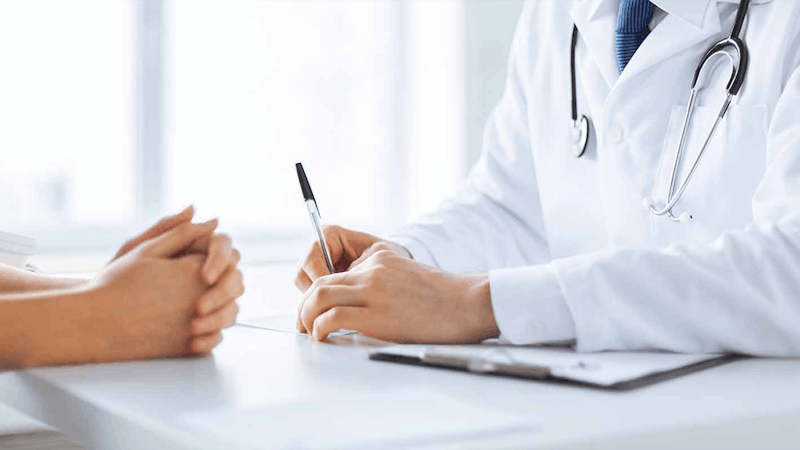 The old adage goes, "Do what you love, and you will never work a day in your life." It is everyone's childhood dream to be able to make one's passion one's profession. Dr. Joel Anthis, who sees patients in our Katy Memorial and Katy Methodist offices, is living that dream through his mission work.
Texas Ear, Nose, & Throat Specialists is lucky to have a man like Dr. Anthis on its team. Not only is he an empathetic doctor who believes that the patient comes first, he has also spent a good deal of his professional career abroad to teach ENT procedures and help less fortunate communities with medical issues. We believe in giving back and Dr Anthis has epitomized that throughout his career.
While in medical school, Dr. Anthis went to a mission conference, and he was intrigued by the notion of leaving the United States to help less fortunate communities abroad. He decided to take a year off between his second and third year of medical school and worked in the Democratic Republic of the Congo. A French speaking country, Dr. Anthis was the only American surgeon in the hospital. Although being an outsider can be isolating, Dr. Anthis remarked that he felt he belonged there.
After a year had passed, Dr. Anthis decided to become an ENT and finished at Baylor College of Medicine. He continued short trips as a medical missionary to countries like Mexico, Pakistan, Kazakhstan, and Kenya. Once he met his wife in medical school, they both started taking short medical trips abroad together.
As time passed, Nigeria became an ongoing trip. There was no ENT care in the area, and the need was great for a resident doctor. Dr. Anthis and his wife prayed on it, and came to the conclusion that they should follow their hearts, and help the Nigerian community, to move there full time.
The Mission Continues…
For three years, 2003 to 2006, Dr. Anthis started an ENT program in Nigeria. When he inquired about ear problems that the local community faced, he was told that there were none. He then realized that there WERE ear/hearing problems but that the hospital did not own any of the standard ENT resources such as otoscopes. Because this equipment was not available there was no way to detect or diagnose any ear problems. Once the items were acquired, Dr. Anthis was able to build an ENT clinic in Nigeria and sponsor doctors in the area. There, they would perform the first cochlear implant in Nigeria. He said it "was like giving birth to a baby."
Living in Nigeria for three years also had a positive effect on Dr. Anthis' 3 children (He and his wife have had a fourth since.). As a family, they were able to live on the hospital compound. This allowed not only Anthis, but his kids as well, to see his patients often. The whole family felt invested.
Dr. Anthis' mission work has had a huge impact on his life and the lives of his patients. He relayed a story about a 4 year old that would have died if Dr. Anthis had not been there. Although his work abroad was life saving, it was also life giving, as now Nigerian doctors have the skills to perform procedures that they couldn't before.
The conditions in Nigeria were not always perfect. Sometimes the power would go out in the middle of an examination, or an instrument would not work, but everyone at the hospital was so grateful for the effort, these small obstacles really didn't matter.
Dr. Anthis has a plethora or success stories, but he admits that doctors cannot fix everything. Luckily, as with any passion project, Dr. Anthis sees medical missionary as a positive endeavor because you "get more that you give." The giving is so very much, so the getting must feel enormous.
Many of our physicians make regular medical mission trips to share their expertise and abilities with countries in dire need of these services. Our physicians realize that helping others, especially those who otherwise would not receive the medical care they need, is the foundation of why they chose medicine as their life's work. For more inspiring stories please visit the "Giving Back" section of our website.