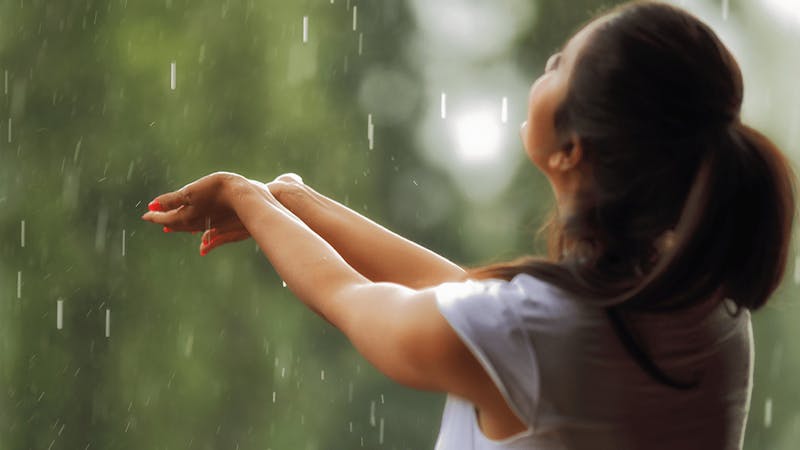 Allergy Myth or Fact?
There are so many contradictory stories about health and wellness, and allergy myths are no different. How many allergy urban legends can you debunk?
Local Honey Reduces Allergies

MYTH

It's a common misconception that local honey can stave off allergies, but the truth is, most allergies are not the type that stems from the kind found in honey. Enjoy the yummy sweet nectar, but don't assume it will build up allergen immunity.

Kids Grow Out of Seasonal Allergies

MYTH

We may get new teeth and change our favorite color as we grow, but allergies are mainly here to stay. Our symptoms may indeed become less severe as we mature, but allergies do not disappear entirely.

Take Medication Before Symptoms Start

FACT

If you know that you suffer from seasonal allergies, take your medication as soon as possible. Pretreating your symptoms can help control them or prevent them entirely.

Moving to a Different Climate Can Eradicate Allergies

MYTH

If you want to move to the desert or the beach, do it, but don't expect your allergies to stay behind. Grass and ragweed pollen are pretty much everywhere. Also, airborne pollen can travel up to 400 miles!

Check Pollen Counts to Determine Bad Allergy Days

FACT

Pollen counts measure the number of allergens in the air at the time. A high pollen count means that you're more likely to suffer from allergy symptoms, so try to keep it indoors on such days.

Rain Washes Away Pollen

FACT

It's true! If you have allergies, the best time to head outside is after a good downpour. Pollen count is at its lowest on chilly, dreary, wet days.

Allergies Don't Exist in the Winter

MYTH

We tend to equate allergies with warmer months, but the truth is, allergens are with us year-round. Plants can pollinate during mild winters, and year-round allergies (like dust mites and mold) are the gift that keeps on giving, no matter the season.

No Allergies as a Child = No Allergies as an Adult

MYTH

Although many allergies begin in childhood, you can also develop them as an adult. Often it will happen after a move, and your body is introduced to new allergens.
Now that you're educated about allergy myths and facts, you can go out (or stay in) with the knowledge that you can keep your allergies at bay. You only need a few tools and know-how to make it through this allergy season.