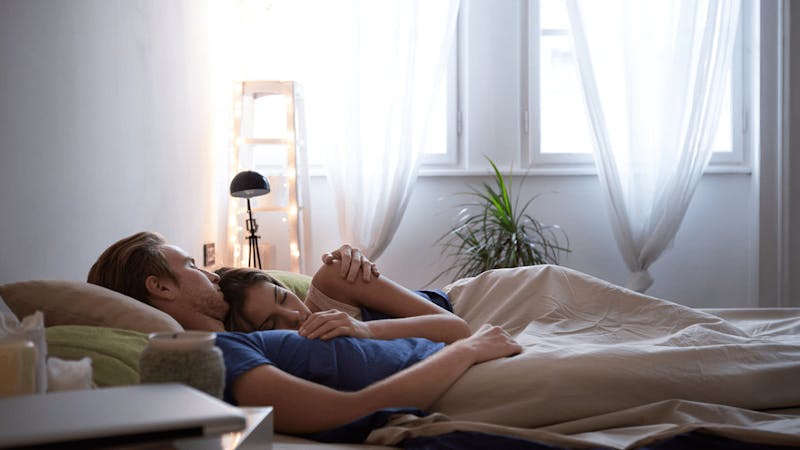 A Snore-Free Valentine
Snoring is the worst. If you live with a snorer, you know all about the cruel irony of the affliction. Snorers involuntarily make others suffer as well. On the other hand, you could be the snorer and riddled with guilt for disturbing your partner's sleep. It's all so unfair.
With Valentine's Day around the corner, it may be time to consider what side effects snoring has on your love life. We all know that sleep deprivation is rough, but when it comes to the language of love, lack of sleep can throw a wrench in your romantic plans.
It's a fact that little to no sleep comes with a series of side effects, none of which are very sexy: grumpiness, heart attacks, strokes, high blood pressure, depression, etc. Believe it or not, it also kills your sex drive. That's right. According to WebMD, lack of sleep affects the libido for both men and women. As for men, sleep apnea lowers testosterone levels, which in turn affects sexual drive.
But it's not hopeless! Snoring does not have to be a part of your life forever. If you or your significant other suffers from snoring, call your local TXENT office to make an appointment for a consultation as soon as possible. Whether you're a candidate for a CPAP machine or the latest innovation, Inspire, snoring and sleep apnea do not have to be a part of your life forever.
Give yourself and your love the gift of a good night's sleep this Valentine's Day. It may not be as sweet as a box of chocolates, but a decent night's rest is the gift that keeps on giving.