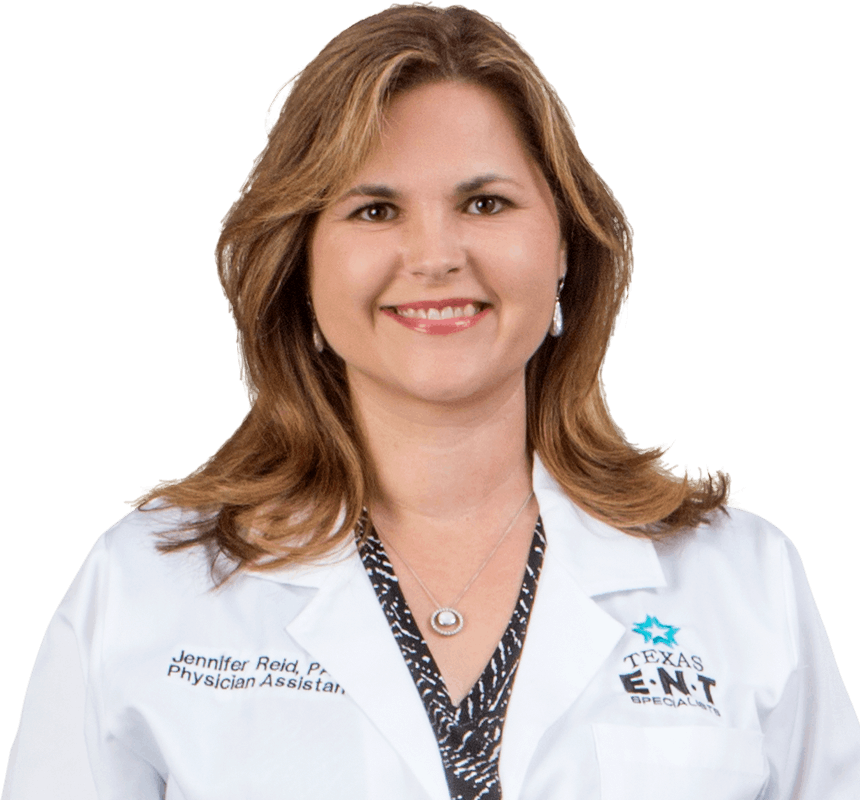 Jennifer

Reid

PA

Jennifer was born in Houston and raised in the Galveston County area. She received her bachelor's degree in Physician Assistant Studies from The University of Texas Medical Branch in Galveston and later received her master's degree in Physician Assistant Studies from the University of Texas in Rio Grande Valley. She is married, has 2 boys, and is an avid animal lover. When she is not at work, she enjoys spending time with her family and watching the Astros. She has been practicing since 1998 and joined the Texas ENT Specialists team in 2005. Jennifer enjoys all aspects of ENT medicine but especially enjoys forming special bonds with her patients.
Select the location for this provider:
View their locations on the map
Patient Testimonial
I have been a long time patient with Doctor Reid.
I love her and she is a great doctor. Very knowledgeable. Everyone in the office are very friendly, helpful, and it is clean. Don't wait long to see the doctor or to get a appointment.